750mm Give Way Solar Sign – Aluminium & 3M Reflective – C/W Strut
Login to View the Price
Reduce the risk of collisions by clearly communicating right-of-way rules to drivers. It's important for drivers to understand and obey these signs to prevent accidents and maintain a smooth and safe flow of traffic. By using solar power, these signs remain visible at all times, increasing safety.
Size: 750 x 750 x 150mm
Solar panel: External 12V/5W imported monocrystalline silicone solar glass laminate
Material: 1.5mm thick aluminium plate and aluminium frame
LED brightness: 8000MCD per LED
Visual distance: >1000m nightime
Battery: Lithium 5AH 1pc 7.4V
Warranty: 1 year
Working mode: Flashing
Made in Australia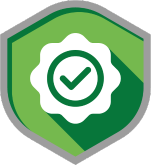 Trusted Products
Innovative Designs
Trade Pricing
Some of our
satisfied clients
Accumax are always focused in being productive and getting our orders to us on time – they are a great team – reliable and trustworthy.
– Production Team, BGC
Great service Accumax!! 😊
Cones have been delivered 5 minutes ago.
Wish more companies performed like this.
– Wayne Vos
Very easy to deal with.
– Dylan Cooper
Consistently Great service.
– Sam W
Excellent range, descriptive webpage, great service
– Darren McKercher
The service has been top rate - delivery of products has been exceeding expectations. Price is very competitive and range of safety goods and signs have all been available in very short lead times.
– Cobba Bradshaw
Accumax has a wide range of products that we regularly purchase. We are always happy with the quality of products and service from Accumax and its staff.
– Gordon Wills
Great service, great products!
– Glenn Miller